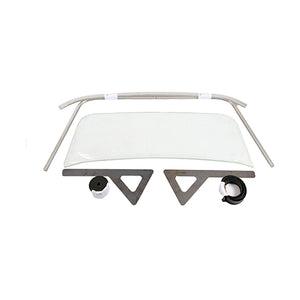 Toughened glass windscreen (BS Kite Marked) Two piece, rounded aluminium frame lower windscreen to body 'T' seal glazing rubber, pair of window pillars.

This will fit the GBS Zero GT as well as many other makes.
 Please see delivery status for this product.
Dimensions
Glass - Length 960mm / Height 280mm
Delivery Status
We recommend that this item is collected, as it very fragile to deliver and we can not guarantee.