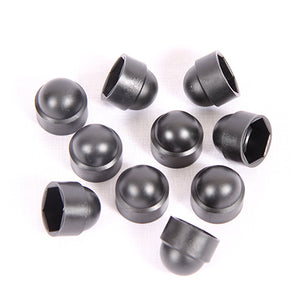 Plastic Nut Covers 
Quick and easy to fit and remove and are a simple but effective way of creating a neat and clean look, ideal for IVA Tests.
Various sizes available in Bags of 10 or a Multi Pack of 40.
M12 Spanner Size 19 Nut Covers
M10 Spanner Size 17 Nut Covers
M8 Spanner Size 13 Nut Covers
M6 Spanner Size 10 Nut Covers

Multi Pack Contains 10 of each of the above.